Great progress has been made on our Community Development Plan this week with a lot of ground works and foundations layed for our Entrance Reconfiguration. Local builder John Walsh has made fantastic progress since he started laying blocks.
The highlights achieved to date include the acquisition of additional land, a successful planning permission application, three successful fundraising events and approval of three grant applications.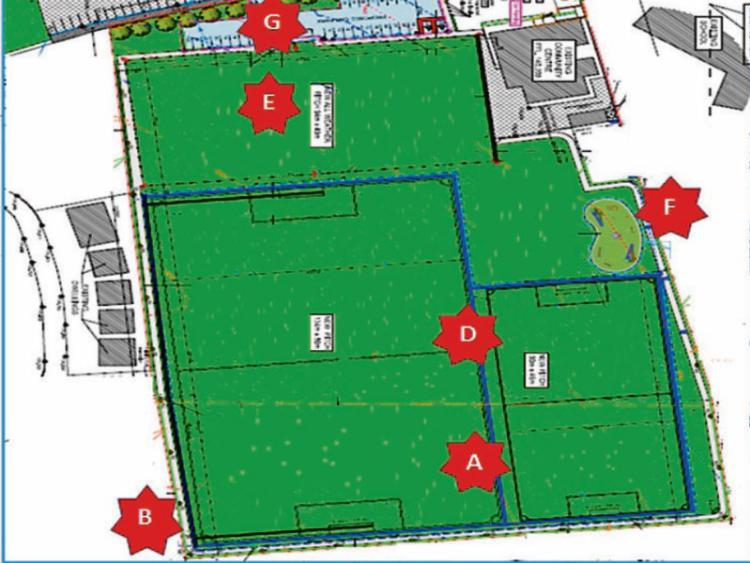 A. Two Acres Acquired
B. Lighted Walkway & Perimeter Fence
C. Entrance Reconfiguration
D. Grass Pitches Development
E. All-Weather Pitch
F. New Playground
G. New Car Park
These additional facilities will greatly enhance the resources available to everyone in the wider Community.
The Rosegreen Community Development Association will commence a Community Donation Scheme within the next number of weeks. This is to assist in meeting a shortfall in funding for this exciting development.
The success of this fundraising scheme is critical and all contributions will be gratefully accepted. These facilities will be a huge asset for our school, clubs and wider community for years to come.